Welcome to Way of Wellness Acupuncture and Chinese Medicine Clinic in Maroubra
Your Local Acupuncturist Serving Sydney's Eastern Suburbs

Qi Ding
Bachelor of Medicine (TCM)
Master of Medicine (TCM)
B.App.Sc University of Sydney
Dip Remedial Massage

Shop 6, 108 Maroubra Road, Maroubra, NSW 2035
M: 0420 289 240 E: qi@wayofwellness.com.au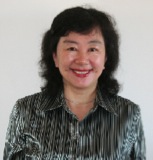 Qi Ding is a professional and registered Acupuncture and Chinese Herbal Medicine practitioner with over 15 years clinical experience.

Qi holds both a Bachelor's and Master's degree in Chinese Medicine from two renowned and prestigious Chinese medical universities and a Bachelor of Applied Science from the University of Sydney. She is a member of the Australian Traditional Medicine Society (ATMS 4648) and the Australian Acupuncture and Chinese Medicine Association (AACMA 765). Qi is registered with the Chinese Medicine Board of Australia (CMBA) through the Australian Health Practitioner Agency (AHPRA). She is registered with private health funds and offers health funds rebates for eligible clients.

Qi is experienced in helping with pain and stress management, assisting with management of depression that is related to chronic pain by managing the underlying pain and the management of a symptom or an aspect of a condition e.g. relieving upper back and neck muscle tension associated with anxiety and stress. Qi has a particular interest in offering pregnancy support and working with patient with fertility issues through treating patterns of disharmony (or symptom clusters) in a patient; there is some research evidence that Chinese medicine treatment may assist in supporting specific infertility treatments, such as IVF, and there is also broad agreement by Chinese medicine practitioners and other health practitioners about acupuncture as an adjunct treatment for IVF.

Qi will address your health issues with a holistic approach, incorporating acupuncture and Chinese herbal medicine together with other treatment techniques and nutrition and life-style counselling. If you are struggling with a health problem, this may mean your body's natural self-healing mechanisms are not functioning properly. Chinese medicine and acupuncture work by assisting and promoting your body's natural healing mechanisms.
Qi is highly dedicated to patient-centred care and will provide gentle and professional acupuncture treatment together with Chinese herbal medicine. Her goal is to maintain a high quality of service, and this is achieved through continually learning and expanding her skills. She regularly keeps informed on the latest research and continues to maintain close relationships with acupuncture and Chinese Medicine doctors in China.

To help you achieve your health goals, Qi offers the following types of therapy:

Acupuncture with single-use needles

Chinese herbal medicine

Remedial Massage (this service is only available incorporating the acupuncture treatment)

Electro-acupuncture

Cupping therapy

Scraping therapy

Moxibustion

For some common symptoms of certain conditions which Qi may help with, please click here.

Qi practices in a modern acupuncture clinic in Maroubra Junction in the Sydney's Eastern Suburbs, within the easy reach of Coogee, Randwick, Kingsford, Little Bay, Matraville, Botany, Bondi Junction and Sydney City CBD.







Proudly Serving Sydney's Eastern Suburbs
Maroubra, Kingsford, Randwick, Coogee, Bondi Junction, Clovelly, Malabar, Eastgardens, Pagewood, Rosebery, Matraville, Botany, EastLakes, Bronte, Waverly, Surry Hills, Mascot, Hillsdale, Zetland, Alexandria, Waterloo, Chifley, Moore Park, Banksmeadow, Daceyville, Erskineville, St Peters, Sydenham, Redfern, Rosebay, Vaucluse